Home
News & Information
News
Civil Society Statement on the Announcement of the Final Investment Decision for Uganda's Oil and Gas Sector
Posted on: 2022-02-03 00:00:00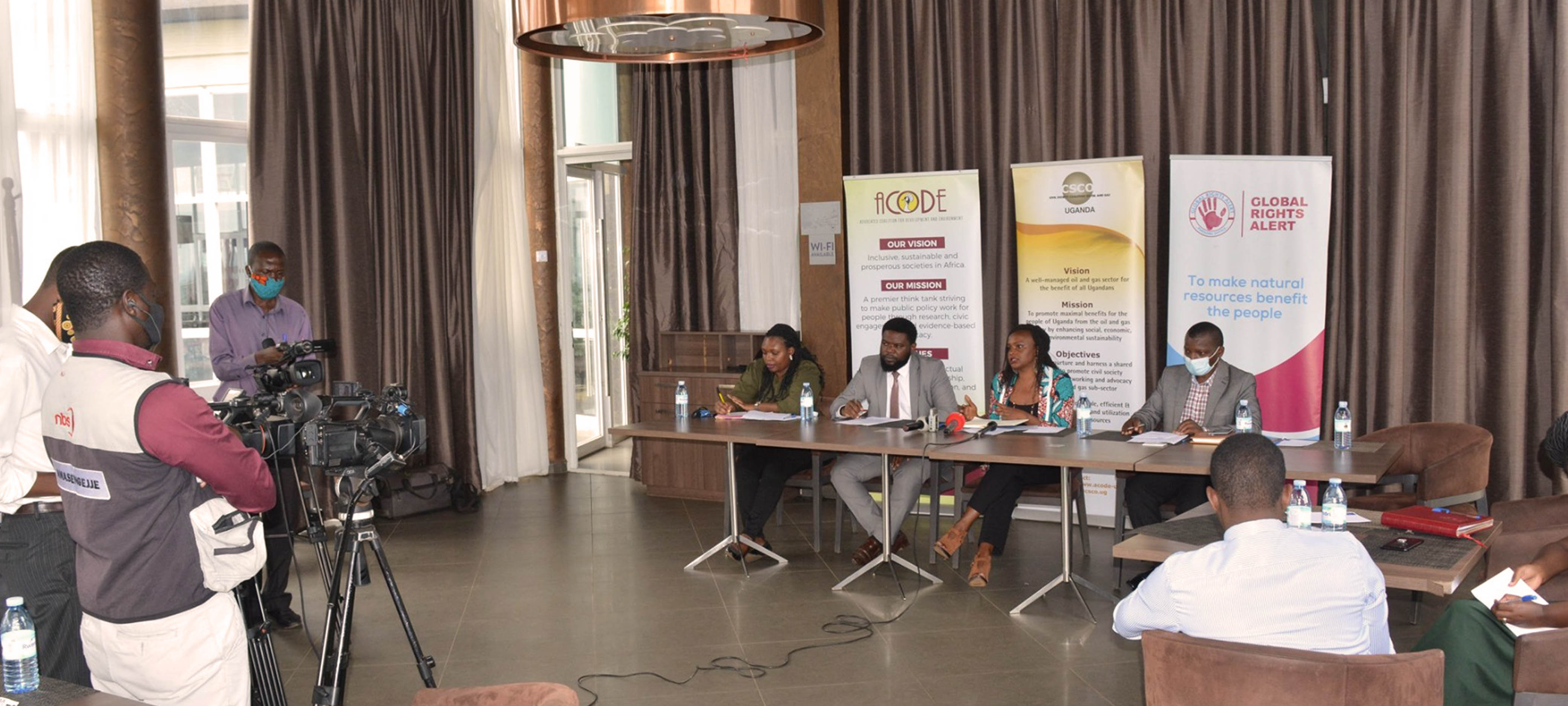 The Civil Society Coalition on Oil and Gas (CSCO) congratulates the Government of Uganda, the United Republic of Tanzania, and the Oil Companies under the Joint Venture Partnership for the Lake Albert Oil and Gas project, upon the announcement of the Final Investment Decision (FID). The FID which unlocks colossal foreign direct investment is indeed a culmination of concerted efforts by the government, the private sector, and the citizenry in doing all that is required of every stakeholder and duty bearer towards this goal. We equally commend both the Ministry of Energy and Mineral Development and Total Energies upon signing a memorandum of understanding on renewable energy. This is reflective of the commitment toward energy transition and the need to exploit Uganda's oil in a sustainable manner. We implore both the government and the oil companies to stick to this commitment.
As CSCO, we are honored to associate with this milestone having actively participated in the sector from the onset. Consistent with the role given to civil society under the National Oil and Gas Policy, 2008, for over a decade now, Members of CSCO, collectively and individually, and other like-minded civil society organizations have contributed to oil and gas processes that include; Environmental and Social Impact Assessments for exploration and upstream activities; formulation of relevant laws and policies; as well as the broader governance framework for Uganda's oil and gas sector.
The foregoing notwithstanding, the civil society fraternity is bewildered by the derogatory and condescending manner in which the President trivialized and undermined the contribution of NGOs and CSOs to the sector. Nonetheless, we appreciate the President's directive to Government agencies and overzealous government officials to stop interfering with the activities of NGOs in the field.
With this background, therefore, we call upon:
1. Oil Companies under the joint venture partnership to walk the talk and comply with social and environmental safeguards and international best practices on the path to the first oil in 2025.
2. Government Ministries, Departments, and Agencies to continuously monitor oil operations and ensure enforcement and compliance with relevant laws and policies.
3. Government of Uganda to ensure proper management of petroleum revenues for oil to contribute to economic growth and transformation.
4. Allow participation of Ugandans in the development of the industry both through local and national content, as well as the alternative voice of civil society and the media.
5. The Government of Uganda and Total Energies should develop milestones for achieving energy transitions, as a measure of our commitment towards climate change mitigation and adaptation.
6. Government and oil companies protect the environment and respect the human rights of affected persons and civic space for non-state actors to participate in and contribute to the sector.
As civil society, we remain committed to executing our mandate under the National Oil and Gas Policy, 2008 to hold different players accountable, amplify the voices of the host communities, and advocate for equitable and sustainable exploitation of Uganda's oil and gas.
PDF Version
---