Home
News & Information
News
CSO press statement on the World Bank decision to halt new public financing to Uganda
Posted on: 2023-08-13 00:00:00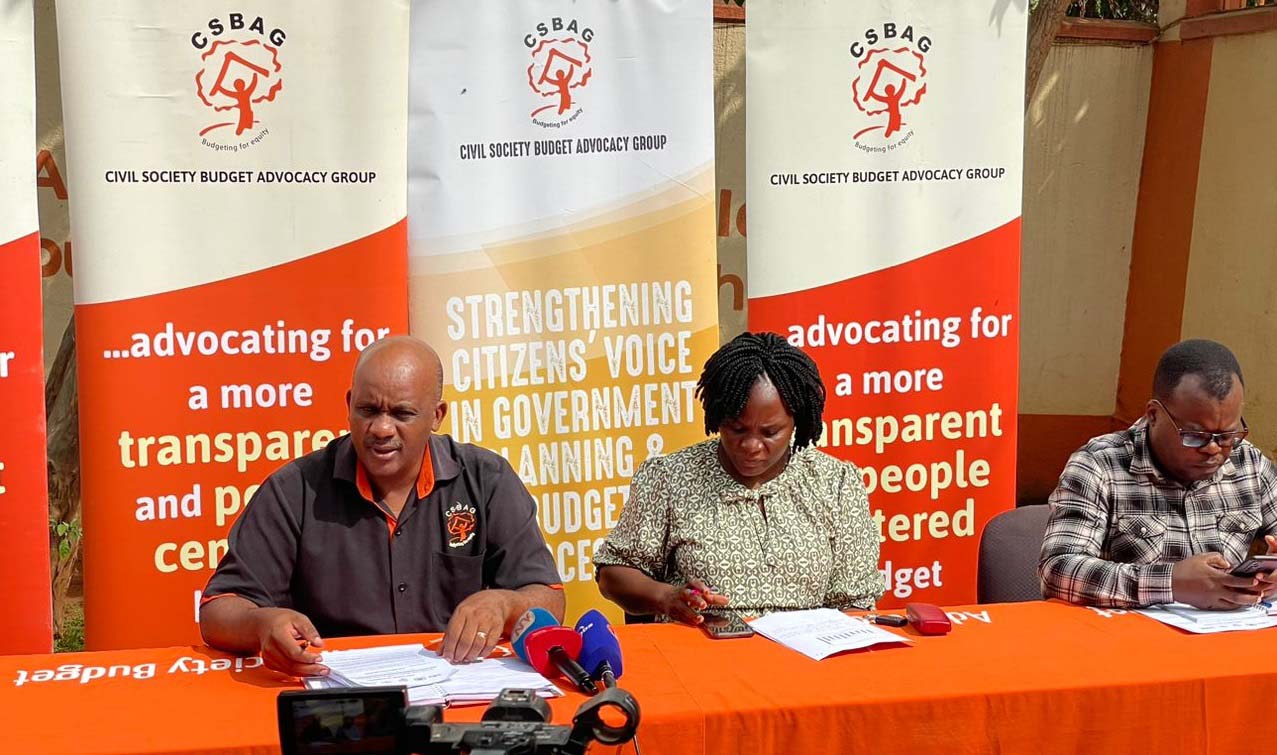 Civil Society Organizations under their umbrella, the Civil Society Budget Advocacy Group (CSBAG) are gathered here today to share their views on the World Bank decision issued on the 8th of August 2023 to stop new public funding to Uganda. This decision has far-reaching consequences on the realization of Uganda's Vision 2040 and the achievement of the Sustainable Development Goals by 2030, which is just 7 years from now.
As Civil Society, we are cognizant of our role as independent entities representing the voices and concerns of the ordinary Ugandan. This statement and views, therefore, are aimed at providing an independent analysis of the likely implications of the World Bank's decision on service delivery, the economy, and public finance management.
The World Bank has over the years, offered financing to support Uganda's development agenda, and to date, Uganda has 30 active World Bank Projects and 13 projects in the pipeline which amount to USD 13.9bn (UGX. 51trn). USD 9.5bn (UGX. 35trn) of this is for the 30 active projects and USD 4.43 million (UGX. 16 billion) is for the 13 projects in the pipeline which are affected by the World Bank decision.
Uganda has the largest outstanding multilateral debt stock of UGX 29.91 trillion including arrears largely from the World Bank financing arm, the International Development Association which represents 55% followed by ADF with 19%, IMF with 11 %, IDB 5%, and other funders.
Besides loans, Uganda also receives grants from World Bank and by 21st December 2022, Uganda had received grants amounting to USD 204.6 million2, of which, the largest share of up to 85% was for Human Capital Development where education, health, water, and sanitation fall.
By 31st December 2022, the World Bank (IDA) undisbursed debt stock, which was the largest of the total undisbursed debt stock of USD 4.81 billion, stood at USD 0.9139 billion (29%). This was followed by IMF with 16%, AFDB with 14%, IDB with 10% and others.
The World Bank has reassured the Government of Uganda that ongoing projects to the tune of USD 9.5bn (UGX 35trn) will not be affected by this freeze. This goes without saying that there will be increased scrutiny of how these projects are going to be implemented..." Third-party monitoring and grievance redress mechanisms will significantly increase, allowing us to take corrective action as necessary".
We note that this decision by the World Bank, being a major development funding partner might induce other development partners, especially from the OECD countries to follow suit. In this regard, a lot of uncertainty lingers as to whether the IMF will take a similar decision being the other Bretton Woods Institution apart from the World Bank. Uncertainty is never good for business and economic growth projections.
PDF Version
---