Home
News & Information
News
High-Level Policy Dialogue on the Budget
Posted on: 2023-06-19 00:00:00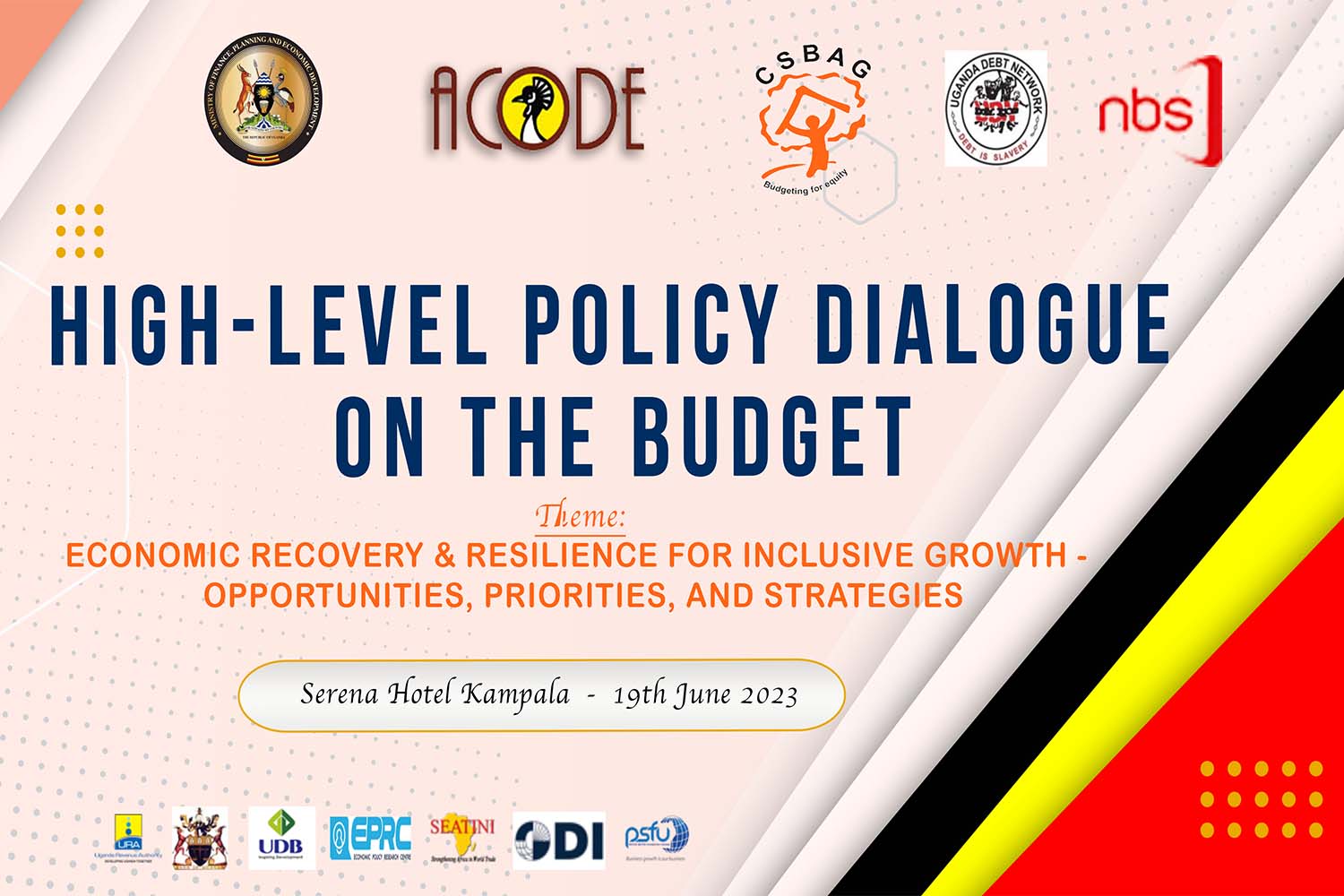 In collaboration with the Civil Society Budget Advocacy Group (CSBAG), Uganda Debt Network (UDN), and the Ministries of Finance, ACODE is organizing a High-Level policy dialogue on the budget under the theme, 'Economic Recovery & Resilience for Inclusive Growth: Opportunities, Priorities, and Strategies'.
The dialogue seeks to provide a platform for different stakeholders to discuss alternative policy options for inclusive economic recovery and putting back the economy on a sustainable growth path. It will enable the various stakeholders in the selected themes to engage in a constructive, inclusive, and transparent debate to collectively address the country's economic and social reform challenges and propose practical and operational solutions to the difficulties identified in the debates.
The dialogue will be held as one of the budget month activities which aims at popularizing the budget and increasing participation in the budgeting process. The dialogue is scheduled to take place on Monday 19th June 2023, from 02:00 pm to 05:00 pm at Serena Kampala Hotel - Katonga Hall. The proceedings of the dialogue will be telecast live on television and streamed on social media.
---