Home
News & Information
News
Capacity Building Training for District Councils, Committees, Statutory Boards and Commissions
Posted on: 2023-09-27 09:40:34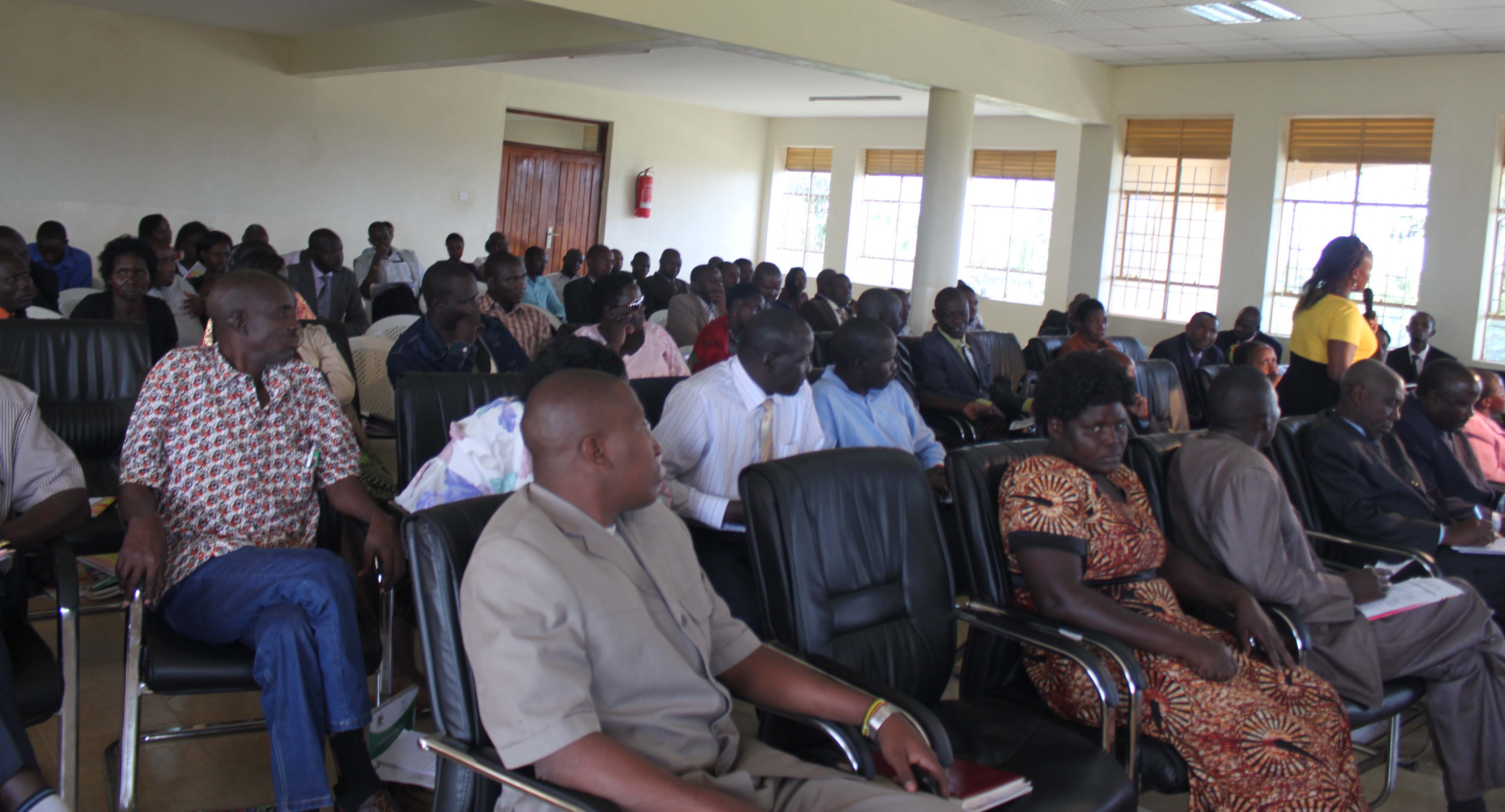 ACODE is partnering with the Ministry of Local Government and the Uganda Local Governments' Association to conduct capacity-building training for District Councils, Committees, Statutory Boards, and Commissions. The training is specifically designed for members of the District Councils, Local Government Public Accounts Committees, District Service Commissions, and District Land Boards in 35 districts (Amuru, Amuria, Apac, Arua, Bududa, Buliisa, Gulu, Agago, Amuria, Amuru, Bududa, Buliisa, Hoima, Gulu, Jinja, Kanungu, Kabale, Kabarole, Kaliro, Kamuli, Lira, Lwengo, Luweero, Masindi, Mbale, Mbarara, Moroto, Moyo, Mpigi, Mukono, Nakapiripirit, Nebbi, Ntungamo, Nwoya, Rukungiri, Sheema, Soroti, Tororo, and Wakiso).
The training is being conducted in a phased manner aimed at enhancing the capacity of these organs to strengthen transparency and accountability in local governments. In this phase, the training is targeting 647 members of Council and Statutory bodies and heads of departments in the districts of Amuria, Apac, Bududa, Jinja, Kaliro, Kamuli, Lira, Mbale, Moroto, Nakapiripirit, Soroti, and Tororo. The training will adopt a workshop setting approach and the targeted participants will jointly be trained over a period of two days in each district.
At the onset of the decentralization policy in Uganda, the assumption was that local governments were better placed to respond to the local needs of the citizens. It was also envisaged that citizens are able to hold their local leaders accountable thereby improving equity in the distribution of resources and reduction of wastage through corruption and ineffective allocation of resources. Committees, Statutory Boards, and Commissions such as District Land Boards, District Service Commissions, and Local Government Public Accounts Committees were created as systems and structures to support districts in the management of land, human resources, and financial oversight.
However, several studies and performance assessments carried out by ACODE show that local government structures, systems, and processes are weak and unable to effectively deliver on their mandates. These assessments have highlighted, among other weaknesses, the functionality of Committees and Statutory boards as a key factor affecting the performance of these districts. The weakness in these structures is largely attributed to limited capacity arising from a lack of orientation of key actors on their roles and responsibilities.
It's on this basis that ACODE and partners are conducting this training to, among others, build the capacity of members of the Council, Committees, Statutory Boards, and Commissions in understanding and appreciating their roles and duties; improve the effectiveness of Councils and Statutory boards; and improve on the relationship between Councils and Statutory bodies.
---