Home
News & Information
Success Stories
How Building Capacity of Local Leaders is Driving Change in Uganda
Posted on: 2023-09-13 00:00:00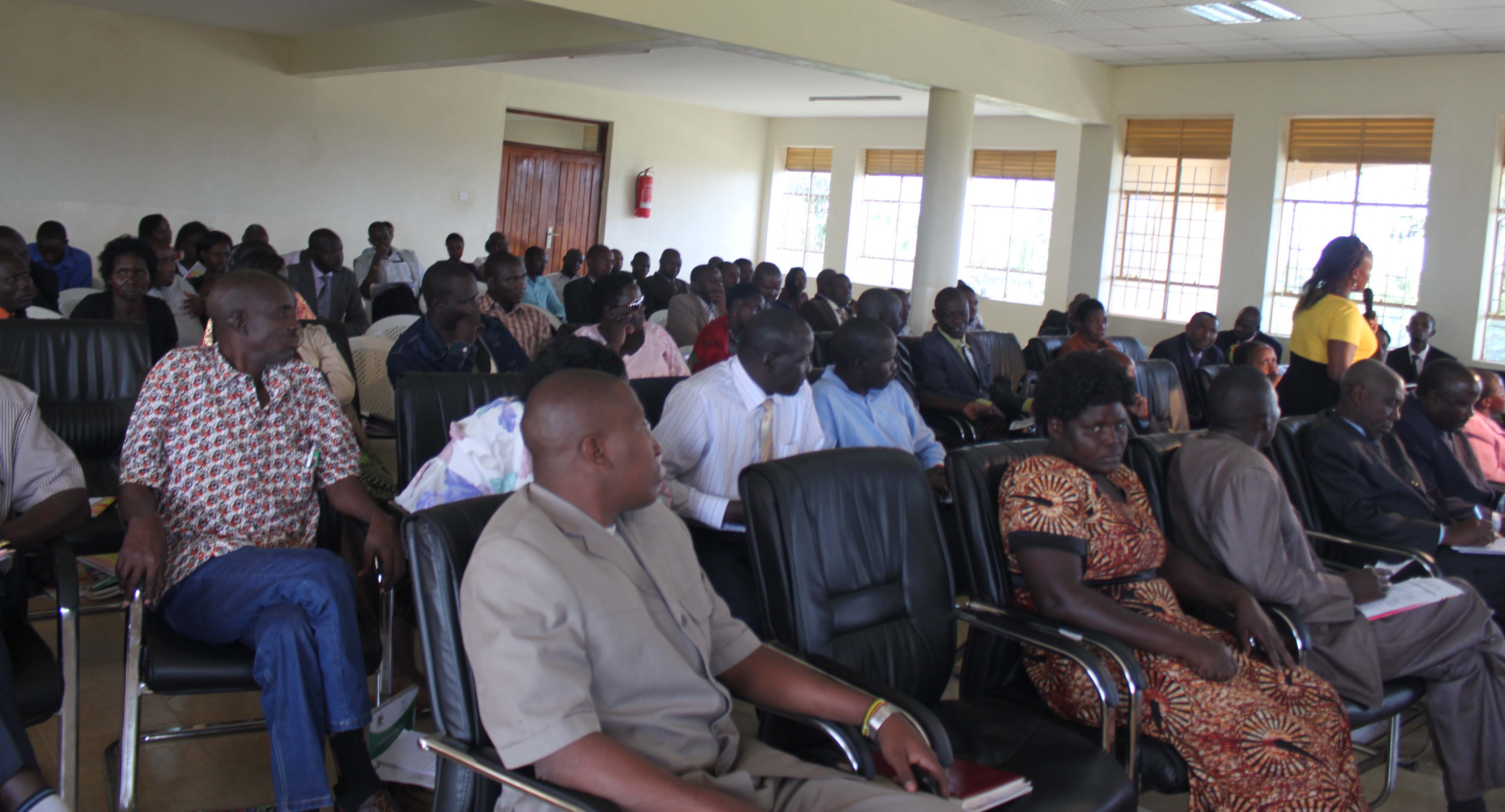 In one inspiring story that demonstrates the impact of our project on local government political leaders from Wakiso and Mbarara districts, two former Councillors were successfully elected as Members of the National Assembly in the 2021 general elections.
Hon. Betty Naluyima (Woman MP, Wakiso District) and Hon. Basil Bataringaya (MP Kashari North Constituency, Mbarara District) are two politicians who attribute their success in Parliament to the capacity-building training they received from ACODE while serving as Councillors in their respective District Councils. Their stories illustrate the importance of training and continuous learning for elected officials, especially in a country where minimal resources are allocated towards the training and induction of new local leaders by the Ministry of Local Government.
Hon. Naluyima's journey from a District Council Member to a high-performing Member of Parliament has been shaped by her experiences with the ACODE Local Government Councils Scorecard Initiative (LGCSCI). Despite the challenges faced in allocating resources towards the training and induction of Councillors by the Ministry of Local Government, Hon. Naluyima credits her success to the capacity-building training and assessments she received from ACODE while serving in the Wakiso District Council.
Building the capacity of local leaders is a central strategy of ACODE's Local Government Councils Scorecard Initiative launched in 2009 to improve local governance in Uganda by enhancing the political accountability of elected leaders and civic engagement. The initiative which started with ten districts, currently covers 35 districts across Uganda.
Through ACODE's training, Hon. Naluyima learned the basics of performing her roles and duties as a Councillor, and these skills have proven invaluable in her Parliamentary work. She says that her colleagues in Parliament are amazed by her unique approach to executing her work, which she attributes to ACODE's capacity-building training.
Hon. Naluyima highlights the crucial role that ACODE played in facilitating her to perform her official duties while in the Wakiso District Council. The scorecard assessments and training from ACODE helped her build a strong foundation of knowledge and skills that she later relied upon in her work as a Member of Parliament. "When I was in Wakiso District Council, the inductions we had and the continuous assessments were mainly from ACODE which facilitated us in the performance of our roles and duties [and] when I got to Parliament, I do my work based on the training that I acquired from ACODE while a Councillor, there are a few basics that I look back at when carrying out my Parliamentary work," says Hon. Naluyima. She credits ACODE with equipping her with the basics that guide her daily interactions in the National Assembly, and regularly posts her work on different platforms, including social media, in a unique and effective way.
Hon. Basil Bataringaya, on his part also credits ACODE with building his capacity as a Councillor and enabling him to improve his performance as subsequent scorecard assessments showed. He cites the peer-to-peer learning facilitated by ACODE that allowed him to visit Gulu District Local Government, which has consistently been among the top performers in the scorecard assessments, and gained valuable insights into how to improve the performance in his own Mbarara District Council.
Bataringaya credits the knowledge he acquired as a Councillor that sharpened his leadership and debating skills from ACODE's capacity building training which equipped him well for his new bigger role as a Member of Parliament. "The knowledge I acquired following the numerous trainings by ACODE sharpened my leadership and debate skills and ability to undertake my oversight role. I am one of the main contributors on the floor of Parliament and an active member of the Public Accounts Committee. Besides, I went to Parliament well equipped and because of that, I was appointed whip of my Party Caucus and leader of the Greater Ankole Parliamentary Group," says Hon. Bataringaya.
Both Hon. Naluyima and Hon. Bataringaya's success is a testament to the importance of investing in the training and development of local government leaders. By providing resources and support to enhance their skills and knowledge, organizations like ACODE can play a crucial role in shaping leaders and ensuring the effective delivery of quality public goods and services.
---